Moroccan chicken tagine
Serves
4
Timing
Preparation: 20 mins
Marinating: 4 hours
Cooking: 35-40 mins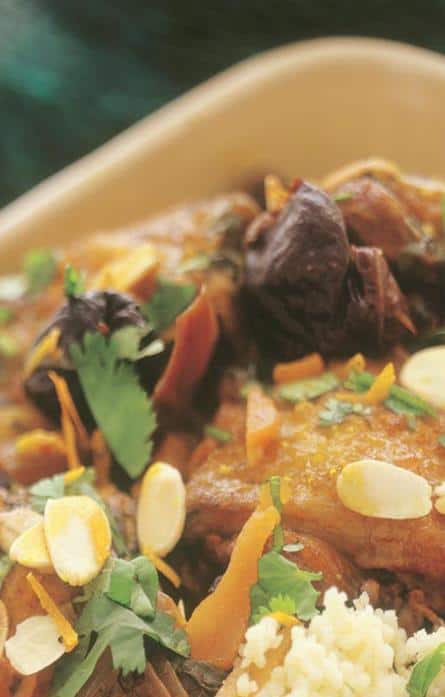 Tagine
8 chicken thighs, skin removed and fat trimmed

Marinated for up to 4 hours in:
— 6 tbsp extra virgin olive oil
— 2 tsp turmeric
— 1 tbsp ground cinnamon
— Juice and zest of 1 orange
— 1 onion chopped
— 2 tbsp chopped, fresh coriander
— 2 cloves garlic, crushed

2 onions, cut into quarters (trim off the hairy root, but leave the core in so that wedges do not fall apart)
2 tsp ground coriander
1 glass red wine
24 stoned prunes
A few fresh coriander leaves to garnish

Couscous
300g/10oz couscous
16 dried apricots
30g/1oz flaked almonds, lightly toasted
Freshly ground black pepper
Low sodium salt
2 tbsp very roughly chopped fresh coriander

Method
1 While the chicken is marinating, prepare the other ingredients.
2 In a heavy bottomed casserole (hob and oven proof) heat a couple of tablespoons of olive oil in the pan and fry off the chicken thighs until lightly golden.
3 Add the wedges of onion, and continue to cook for a further 3-4 minutes turning as necessary to prevent the onions browning. Add the marinade ingredients to the pan, fry the ground coriander for a minute or two. Then add about 100ml water and the glass of red wine.
4 Cover with a well-fitting lid and cook for a further 20 minutes, over a low/medium heat to allow the chicken to cook through. Add the prunes to the pan, adding a little more water if necessary. Cover again and cook for a further 5-10 minutes.
5 Steam or soak the couscous according to the instructions on the packet. Stir through the dried apricots, chopped coriander and flaked almonds. Season to taste with a little low sodium salt and black pepper.
6 Serve the tagine on a bed of couscous and top with fresh coriander. Serve with green beans or spinach.
Dr Clayton says
The Moroccans have one of the lowest rates of death from heart disease in the world! This is a variation on the traditional Moroccan 'tagine'.
The fruits contain a range of flavonoids. Citrus fruit (oranges, lemons, grapefruit) flavonoids are anti-inflammatory, cardio-protective, and probably anti-cancer. Prunes also give high levels of flavonoids, and apricots contain carotenoids, specifically beta carotene.
Red wine also contains flavonoids with cardio-protective and anti-cancer properties.
The flavonoid quercitin, found in onions, has anti-inflammatory and cardio-protective properties. They also contain pre-biotic fibres, other dietary fibre, and some of the same sulphur compounds that are found in garlic.
Dr Clayton says
highlights the benefits from the main ingredients in each recipe, and the symbols show how those foods can reduce major health threats. The more symbols, the stronger the protection.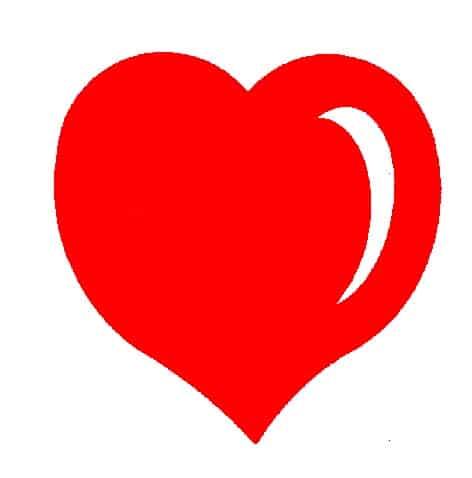 Heart disease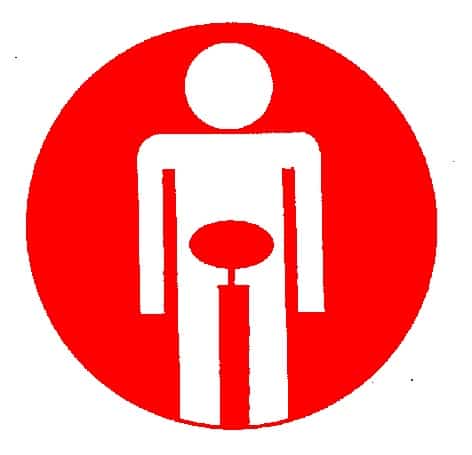 Bowel problems
Joint damage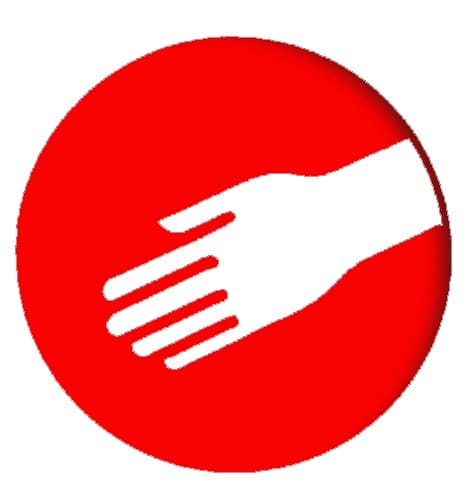 Skin ageing
Osteoporosis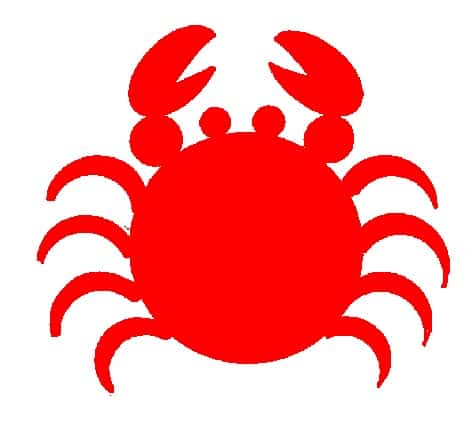 Cancer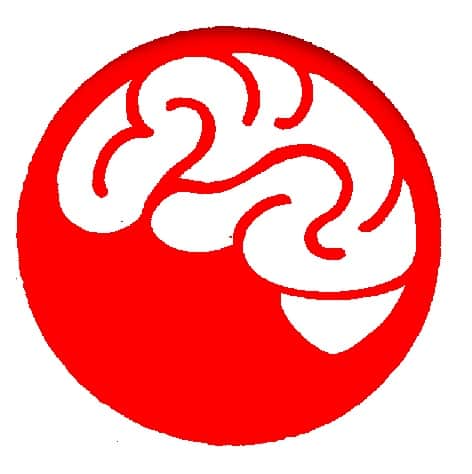 Brain function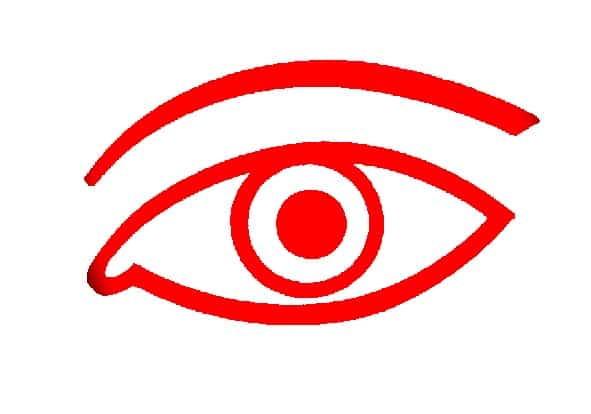 Eyesight