NUTRISHIELD PREMIUM and ESSENTIALS

The ultimate daily health supplements
based on the world's healthiest diets
Using Artificial Intelligence, we analysed the nutrients in the Mediterranean Diet and the Japanese Diet.
Why do they produce the world's longest-lived people with the fewest health problems?
We extended the analysis to over 10,000 clinical trials and research studies to confirm which nutrients – and combination of nutrients – had the biggest impact on maintaining health and delaying ageing.
Finally, we created these two powerful daily health supplements.
When you take NutriShield, you are adding the most health-protective nutrients to your diet – EVERY DAY.
---
Want To Get Started with NutriShield?
No other supplements have so many nutrients to help you stay healthy
That's why so many NutriShield health supplement customers recommend it to their friends.

Reducing tiredness and fatigue

Maintaining normal vision, blood pressure, and heart functions

Normal working of immune system

Support for brain and nervous system

DNA synthesis and protection of cells from oxidative stress

Collagen formation
If you are over 50, NutriShield Premium is the version for you

NutriShield Premium for over 50s gives you 6 health supplements
and a total of 43 different powerful nutrients a day
in a convenient sachet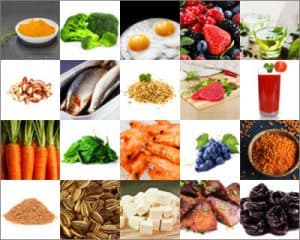 If you are under 50, choose NutriShield Essentials

NutriShield Essentials gives you 3 health supplements
and 32 different powerful nutrients a day

Try now with our money-back guarantee
We have been in business for over 30 years but this may be the first time you have dealt with us. If, for any reason whatsoever, NutriShield health supplement does not live up to your fullest expectations, simply call or email us, and we will give you an immediate full refund, including postage.
See what users say about NutriShield health supplements
Stockbroker
aged 41-50

"Has had a dramatic difference on my health and well-being."
Retired Teacher
aged 71-80

"Nutrishield is an excellent product which keeps me healthy and prevents diseases associated with old age."
Model
aged 21-30

"I have less colds and illness. My hair has doubled in thickness."
Retired Building Surveyor
aged 89

"As now approaching 90, my ageing process appears very favourable compared with contemporaries – even those less aged."