The Ultimate Health Supplement to Support Healthy Ageing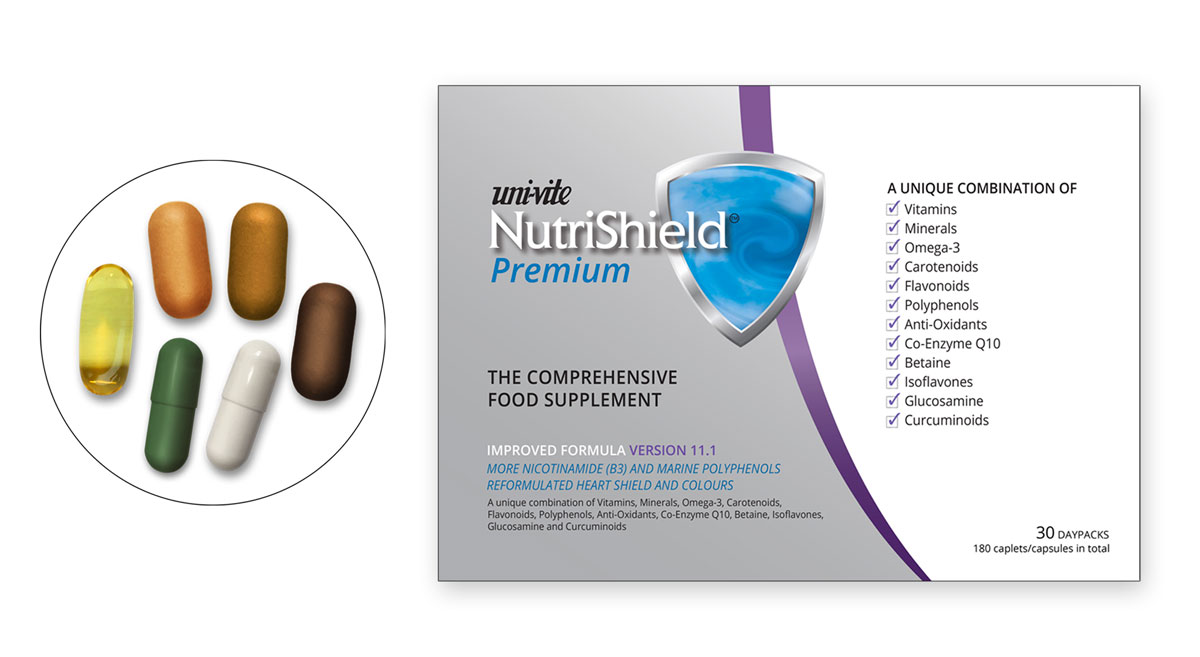 No other supplement has so many nutrients that help protect your health
and

counteract the ageing process.

People who eat the Mediterranean Diet and the Japanese Diet are known to have the fewest health problems and averagely live the longest.

We analysed those diets and created a supplement that gives you key nutrients from ALL these foods. If you're looking for one of the best vitamins for tiredness and lack of energy, as well as longevity for people over 50s in the UK, then look no further than NutriShield Premium.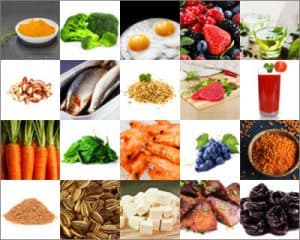 So Nutrishield Premium is a unique combination of:

NutriShield health supplement gives you nutrients with a BIG impact on health and longevity
As you get older, your nutritional needs increase. That's to maintain energy levels and to counteract the fact that damage to DNA and cells accumulates. It is this damage that underlies ageing and the increasing risk of illness.
The quality of your nutrition is the biggest factor you can control for counteracting this damage and for continued health and longevity.
So you probably already eat a healthy diet. However, latest advice from Imperial College London and the American Cancer Society now recommends:
Oily fish 3 times a week AND 10 portions a day of fruits and vegetables
For most people, that's an ideal rather than a realistic prospect. So NutriShield health supplement helps fill the gap between the two, making it an ideal supplement for longevity and energy boosts for people over 50s.
NutriShield can double your anti-ageing nutrients – every day
When you choose NutriShield health supplement, you have the security of knowing that it was formulated by Dr Paul Clayton – a former President of the Forum on Food and Health at the Royal Society of Medicine.

NutriShield has ALL the essential vitamins and minerals – but they are at optimised, not just RDA levels.

With extra B-complex vitamins for energy, extra vitamins C, D and E, plus minerals zinc and selenium for immune system strength.

With extra Nicotinamide involved in the creation of NAD+.

PLUS 15 micronutrients from 10 different fruits, vegetables and plants – like polyphenols from green tea, grapeseed, bilberry, curcumin, and carotenoids lycopene, beta carotene and lutein.

Sustainable Omega 3 fish oil with high EPA/DHA content.

And much more! 43 high quality nutrients, making it a daily health supplement that supports heart, brain, skin, joint, cell and eye health all in one.
Get NutriShield Premium Now and DOUBLE your intake of anti-ageing nutrients
NutriShield Premium for over 50s gives you 6 health supplements
and a total of 43 different powerful nutrients a day
in a convenient sachet
A range of Concentrated Plant Extracts
-- of which Curcumin 175-200mg

Demethoxy curcumin 37.5-62.5mg

Bisdemethoxy curcumin 6.25-16.25mg

Green Tea Polyphenols 150mg

no RDA est

-- of which Epigallocatechingallate (EGCG) 75mg

Other catechins 37.5mg