Colin Rose is a Senior Associate Member of the Royal Society of Medicine, and Fellow of the Royal Society of Arts.
He is the Founder and Director of Research and Innovation of Uni-Vite Healthcare and author of a recent book: Delay Ageing: Healthy to 100, where he reveals how to slow ageing and, therefore, help prevent later-life illness.
8 Simple Fixes - Mix and Match to suit you
1 Reduce your insulin levels
High blood pressure is generally agreed to be:-
"Systolic" blood pressure GREATER THAN 135 mmHg (mm of mercury)
"Diastolic" blood pressure GREATER THAN 80 mmHg
Doctors rarely mention insulin levels when talking about the need to reduce high blood pressure.
But insulin affects your blood pressure by causing your body to retain sodium. [Ref: Link between insulin resistance and hypertension: What is the evidence from evolutionary biology? - PMC (nih.gov) ]
Around 80% of Type 2 diabetics – the form of diabetes triggered by insulin resistance – have hypertension.
A normal insulin level is:
| | |
| --- | --- |
| 4.0 to 5.9 mmol/L before a meal | under 7.8 mmol/L 90 minutes after a meal |
ACTION: Reduce insulin levels by reducing processed foods and those high in carbohydrates and sugar
---
2 Introduce isometric exercises
We all know exercise can help normalise blood pressure. But which exercises are best?
A July 2023 study shows that isometric exercise is easily the most effective for lowering blood pressure (98% effective), while aerobic exercise is next to last (40% effective).
Isometric exercise is where your muscles are in static contraction ie you hold your body in one position. [Ref: Exercise training and resting blood pressure: a large-scale pairwise and network meta-analysis of randomised controlled trials | British Journal of Sports Medicine (bmj.com)]
Two of these exercises featured in the Fab Four exercises illustrated in Delay Ageing. They are simple and require no equipment.
THE WALL SQUAT

Stand a little distance from a wall. Lean back against the wall. Then slide down the wall to the pose shown.

THE PLANK

Hold the position with a straight back, keeping your bottom down. Build up to one minute or more a day.

THE LUNGE

Stretch one leg forward, with body upright, and hold. Repeat with the other leg.

ACTION: Hold each isometric position for a minute or more at a time, ideally every day.
---
3 Reduce Omega 6 oils and increase Omega 3
The most common Omega-6 fatty acid is linoleic acid (LA). Omega-6s are prevalent in margarine, butter-like spreads, mayonnaise, baked goods and seed oils like corn oil.  This type of fat is a contributor to atherosclerosis which hardens arteries, narrows blood vessels and therefore increases blood pressure.
In contrast, Omega-3 fatty acids - in oily fish like salmon and sardines, rapeseed, flaxseed and hempseed oils, walnuts - help to decrease the risk of blood clots, improve blood lipid levels, decrease blood pressure, protect against irregular heartbeats and suppress inflammation.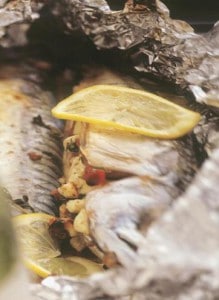 ACTION: Eat fewer Omega-6s and more Omega-3s
---
4 Increase Vitamin D, the sunshine vitamin
Vitamin D deficiency is associated with both arterial stiffness and hypertension. [Ref. Vitamin D and hypertension (vitamindcouncil.org).]  Unsurprisingly, then, blood pressure levels tend to be higher in winter months, when vitamin D3 levels from sun exposure are lower making the perfect blood pressure supplement.
Vitamin D deficiency has also been linked to insulin resistance and metabolic syndrome. This is a group of health problems that can include not only insulin resistance, but elevated cholesterol, triglyceride levels, obesity, and high blood pressure.
NutriShield Premium contains 800 IU of vitamin D3 but we recommend adding 2,000 IU from October to March. The ideal is to combine D3 with vitamins K2 and magnesium which are in NutriShield Premium, too.
Vitamin K2 activates a protein hormone called osteocalcin, which is needed to bind calcium into the matrix of your bone. Osteocalcin also appears to help prevent calcium from depositing into your arteries.
ACTION: Supplement with Vitamin D - and add more in the winter
---
5 Take care to ensure there is enough potassium in your food
Your body needs potassium to regulate your blood pressure. In fact, too little potassium may be a greater contributor to high blood pressure than too much sodium.
People who eat few fresh fruits and vegetables and more frequent processed foods will have an imbalance in their sodium-potassium ratio.
Potassium helps lower your blood pressure by relaxing the walls of your arteries. Many people with high systolic blood pressure can successfully lower it simply by increasing their potassium intake. [Ref. Effect of increased potassium intake on cardiovascular risk factors and disease: systematic review and meta-analyses | The BMJ]
Most fruits and vegetables have good potassium levels – especially bananas, pomegranates and apples. Vegetables containing above average levels of potassium include garlic, carrots and legumes (peas, beans and lentils).
A 2022 study indicated that 1½ cups of oats a day achieved a significant blood pressure reduction. [Ref. Effect of Oat Consumption on Blood Pressure: A Systematic Review and Meta-Analysis of Randomized Controlled Trials - Journal of the Academy of Nutrition and Dietetics (jandonline.org)]
The generally recommended potassium intake is around 3,500mg a day and supplements are inexpensive. A supplement of not more than 1000mg a day is recommended if you are not eating the foods discussed here.
ACTION: Keep your potassium levels up
---
6 Increase CoQ10
CoEnzyme Q10 —CoQ10 — is a vitamin-like molecule that's made by your body but levels decline with age.
A review of 17 studies found that CoQ10 supplements significantly reduced systolic blood pressure. [Ref. The Effects of Coenzyme Q10 Supplementation on Blood Pressures Among Patients with Metabolic Diseases: A Systematic Review and Meta-analysis of Randomized Controlled Trials - PubMed (nih.gov).]
CoQ10 may also reduce harmful compounds that could increase your risk of neurodegenerative diseases.
Foods that contain CoQ10 include fatty fish like salmon, trout, mackerel and sardines, nuts and seeds and, surprisingly, broccoli. A tin of sardines in olive oil turns out to be a superfood — CoQ10, Omega-3 and oleic acid!!
ACTION: Eat more foods or supplements with CoQ10 
---
7 Feature beetroot
Athletes frequently take beetroot supplements to improve performance, because this root vegetable increases nitric oxide levels and therefore blood flow and oxygen delivery to your muscles. [Ref. Physiological Effects of Beetroot in Athletes and Patients - PMC (nih.gov)]
A review of 11 separate studies showed that beetroot juice lowered blood pressure levels in people both with and without this hypertension. [Ref: Dietary Nitrate from Beetroot Juice for Hypertension: A Systematic Review - PMC (nih.gov)]
ACTION: Up your beetroot intake - as beets or juice
---
8 Consider multi-strain probiotics (10 billion or more a day)
Probiotics are beneficial bacteria naturally residing in your gut. Although the main confirmed benefit of probiotic supplements has been to help reduce inflammatory conditions like IBS, a review has concluded they may also help lower blood pressure.
In a review of nine studies, probiotic supplements significantly reduced blood pressure levels, compared with control groups. [Effect of probiotics on blood pressure: a systematic review and meta-analysis of randomized, controlled trials - PubMed (nih.gov)]
However, the researchers noted that the effect was confined to multiple strains of probiotics over a period of 8 weeks or longer, and when the daily dose was greater than 10 billion colony-forming units (CFUs).
MicroBiotic Plus is a multi-strain probiotic with 9 strains and 12 billion CFUs per capsule. This is the first time we have considered its use for helping deal with hypertension, but we know that a well balanced gut reduces insulin resistance, so the data make sense – and these probiotics can be combined with other BP lowering strategies here.
ACTION: Take an 8-week course of multi-strain probiotics like MicroBiotic Plus
Summary – 8 ways to reduce blood pressure
Reduce insulin levels by reducing carbohydrate intake – and trying to take in no food for at least 12 hours from last meal at night to first in the morning.
Practise isometric exercises daily
Increase Omega 3 fats and reduce Omega 6s in your diet
Increase vitamin D3 levels
Ensure adequate potassium or take a supplement
Ensure your supplement includes CoQ10
Include beetroot or beetroot juice in your diet
Consider a multi-strain probiotic with over 10 billion CFUs
The ideal is to combine as many of the above as possible.
---
Read other useful articles here:
Nitrate-rich foods reduce blood pressure - NutriShield
Blood pressure reduction naturally and quickly - NutriShield
Thanks for reading
I spend my time researching the new science of healthy, successful ageing.  And how to extend health span rather than just lifespan.
And if you enjoyed it, please send the link of this article to any friend or family member who might benefit.
Colin Rose
---
NutriShield Premium Health Supplement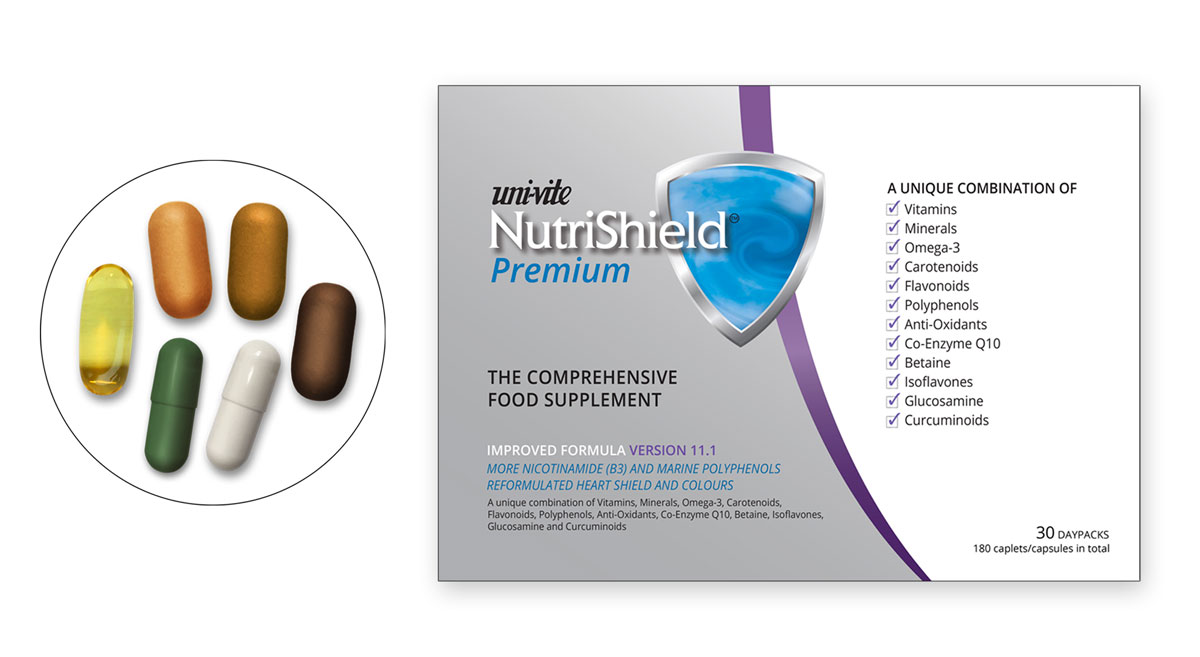 NutriShield Premium was originally designed by Dr Paul Clayton, former Chair of the Forum on Food and Health at the Royal Society of Medicine.
It contains 6 different capsules, combining a total of 43 powerful nutrients to support healthy ageing and has been updated and improved every year since 2002 based on the newest longevity research.
---
Delay Ageing book explains the ageing process and how you can postpone it
Medical researchers agree that if you slow ageing, you also delay the onset of age-related disease. And we know that it's not just nutrition. Sleep, reducing stress and cardio and strength exercise are also essential to longevity and ageing well.
My book Delay Ageing: Healthy to 100, published in 2020, explains the latest ageing science in an accessible way.
It's been rated 5-star and I am sure you will get a lot of benefit from it, as so many have already.
Click here to go to the publisher's website where you can buy the printed book or Kindle version.
---

You can register for a free e-newsletter on the latest in nutrition and health research.
---
You can buy our range of combination anti-ageing, anti-inflammatory and immune-supporting health supplements online from Uni-Vite, a UK company.