NHS recommends winter D supplements
Vitamin D is important for health all year round, but especially in the winter when there is less sunlight and we don't go out as much. The NHS recommends it for all adults and children over 4 years old.
"During the autumn and winter, you need to get vitamin D from your diet because the sun is not strong enough for the body to make vitamin D.

"But since it's difficult for people to get enough vitamin D from food alone, everyone (including pregnant and breastfeeding women) should consider taking a daily supplement of vitamin D during the autumn and winter."
Here's the latest research that explains why you should – far beyond its beneficial effect on absorbing calcium, bone health and reducing the risk of osteoporosis.
Colin Rose is a Senior Associate Member of the Royal Society of Medicine, and Fellow of the Royal Society of Arts.
He is the Founder and Director of Research and Innovation of Uni-Vite Healthcare and author of a recent book: Delay Ageing: Healthy to 100, where he reveals how to slow ageing and, therefore, help prevent later-life illness.
Vitamin D significantly reduces risk of all respiratory illnesses
That's because vitamin D3 enhances T-cell response. T-cells, along with neutrophils and Natural Killer Cells, are a critical part of your immune system.
While vaccinations against Covid and flu reduce your risk of getting the viruses and their probable severity, it is the T cells that actually kill the virus.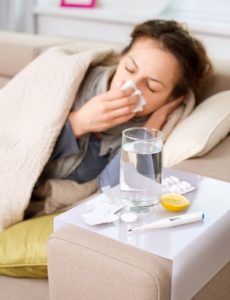 Low Vitamin D status is linked to higher risk of auto-immune disease
There's another reason to supplement with vitamin D3 – albeit for a smaller proportion of the population.
Recent research shows that low levels of vitamin D are directly linked to a higher risk of auto-immune diseases – like multiple sclerosis (MS), rheumatoid arthritis (RA), diabetes mellitus (DM), inflammatory bowel disease and systemic lupus.
This might not apply to you – but if you know anyone at risk of these issues, do let them know.
Vitamin D helps defend against cancer
Finally, vitamin D3 reduces cancer risk.
An analysis of data on the medical and lifestyle records of around 500,000 Britons indicates that vitamin D deficiency is linked to an increased risk of death from cancer – particularly in relation to bowel, stomach, prostate and lung cancers.
The research, published in the European Journal of Cancer, concluded that:
"Higher vitamin D intake may reduce cancer mortality in the population by 15%".
That's huge.
They went on to say that vitamin D supplements may induce anti-inflammatory, antioxidant and DNA damage repair mechanisms, which can thwart mutations that allow cancer cells to grow.
Summary
Older people and people from black and South Asian communities are more likely to have lower levels of vitamin D.
NutriShield Premium and Essentials include a good year-round level of vitamin D3 (20 mcg) and Uni-Vite's High Strength Vitamin D3 (50 mcg) for the winter months is very inexpensive – as little as £4.45 for 120 days' supply.
---
Thanks for reading
I spend my time researching the new science of healthy, successful ageing.  And how to extend health span rather than just lifespan.
And if you enjoyed it, please send the link of this article to any friend or family member who might benefit.
Colin Rose
---
NutriShield Premium Health Supplement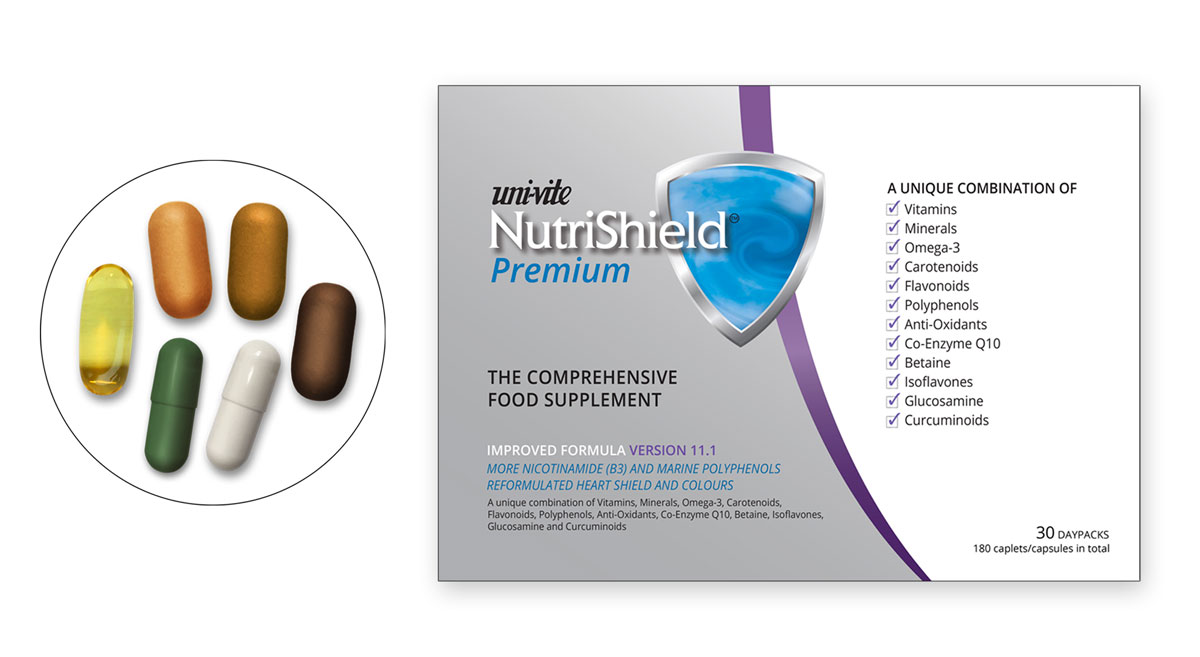 NutriShield Premium was originally designed by Dr Paul Clayton, former Chair of the Forum on Food and Health at the Royal Society of Medicine.
It contains 6 different capsules, combining a total of 43 powerful nutrients to support healthy ageing and has been updated and improved every year since 2002 based on the newest longevity research.
---
Delay Ageing book explains the ageing process and how you can postpone it
Medical researchers agree that if you slow ageing, you also delay the onset of age-related disease. And we know that it's not just nutrition. Sleep, reducing stress and cardio and strength exercise are also essential to longevity and ageing well.
My book Delay Ageing: Healthy to 100, published in 2020, explains the latest ageing science in an accessible way.
It's been rated 5-star and I am sure you will get a lot of benefit from it, as so many have already.
Click here to go to the publisher's website where you can buy the printed book or Kindle version.
---

You can register for a free e-newsletter on the latest in nutrition and health research.
---
You can buy our range of combination anti-ageing, anti-inflammatory and immune-supporting health supplements online from Uni-Vite, a UK company.