The essential fatty acids you can't get enough of – a definitive guide to Omega 3

---
DEFINITIVE GUIDE TO OMEGA 3 AT A GLANCE

♦ OMEGA 3 helps reduce blood pressure in hypertensive people
♦ OMEGA 3 is a vital brain nutrient and optimum levels are linked to better mental health and clarity
♦ OMEGA 3 boosts immune function
♦ OMEGA 3 helps reduce the risk and severity of rheumatoid arthritis according to Arthritis Research UK
♦ OMEGA 3 may help to reduce heart attack or stroke risk, due to its proven anti-inflammatory properties, but only in combination with marine micro-nutrients
---
Omega 3 is strongly linked to better health of the brain, eyes, joints and immune system. It may help heart health in combination with marine micro-nutrients.
There are actually three types of Omega 3 polyunsaturated essential fatty acids. They are called 'essential' because the body does not make them itself, so we have to eat them in food or supplements.
EPA (Eicosapentaenoic Acid) and DHA (Docosahexaenoic Acid) found in their final form mainly in oily fish, and
ALA (Alpha Linolenic Acid) found in nuts, seeds and their oils.
You make billions of new cells a day which need Omega 3s as a building block.
Omega 3s are found in the outer membrane walls of the trillions of cells in your body. DHA levels are especially high in the retina, brain and sperm cells and in the immune and endocrine (hormone producing) system.
Despite the fact that Omega 3s are essential, there is not yet an RDA or RNI set for them.
But health experts recommend about 650 mg a day – to provide 330mg of EPA and 220 mg of DHA. That's the equivalent of 2-3 portions of oily fish a week – such as salmon, herring, sardines and trout.
Vegetarians and vegans need to take in ALA, which can convert into EPA and DHA in the body. Good food sources of ALA are chia seeds, ground linseed, hemp and flax seeds, walnuts and rapeseed oil.
Omega 3 for heart health – but not on its own
Omega 3 has been shown to be able to reduce blood pressure in people with high blood pressure, to raise HDL cholesterol (the 'good' form of cholesterol) and to reduce dangerous non-omega blood fats.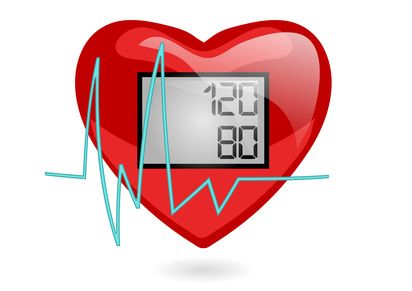 People with low levels of EPA and DHA are associated with increased risk of hypertension, heart attacks – and dementia.
So logically, Omega 3 should reduce the risk of heart attacks and stroke. But a July 2018 report by the prestigious Cochrane Committee found NO reduction in heart attack or stroke risk in people who supplemented with Omega 3.
In retrospect, that's not so surprising. In 2015 Dr Paul Clayton, the former chair of the Forum on Food and Health at the Royal Society of Medicine, stated:
"Taking fish oil on its own as a magic-bullet single supplement just doesn't work."

He continued:
"When you go back to the start of the story – the Inuit diet where heart disease is almost non-existent – you can see right away that they ate a diet containing many more actives than are found in any fish oil capsule.
"One of those bio-actives is a rare sea-weed derived polyphenol which is produced by the same cold-water algae that produce the omega 3s that are then consumed by krill, fish, marine mammals and eventually the Inuit.
"This marine polyphenol is a treasure, as it is not only the best antioxidant for fish oils yet discovered (ie Wang '09), it is also a powerful anti -inflammatory compound in its own right (Dutot et al '12, Yang et al '14). That marine (seaweed derived) polyphenol is Ascophyllum Nodosum.
"The lesson is clear. The pharmaceutical mindset of 20th century medics and industrialists has led us all, once again, down a long blind alley costing too much money and too many lives. Diet is complex, and any attempts to reduce it to a single nutrient are inevitably doomed to failure
"To gain the original Inuit's relative freedom from degenerative disease, fish oil alone is not enough. But if you combine it with marine polyphenols like Ascophyllum Nodosum and/or virgin olive oil containing oil-soluble polyphenols (thus combining the best of the Inuit and the Mediterranean diets), chronic inflammation is effectively stopped in its tracks.
"I have personally seen this in over 400 cases."
So – is Omega 3 heart healthy? It has a role to play, but only if you combine it with the sort of plant bio-actives that are found in its natural environment. Better still also add other plant micro-nutrients that have been scientifically linked to heart health – including betaine, green tea extract, curcumin, bilberry extract and soy isoflavones.
Omega 3 for brain health
Omega 3 is an important component of the brain – comprising some 40% of the brain's polyunsaturated fatty acids (PUFAs). Higher Omega 3 intake is linked to a better maintenance of mental acuity in older people and possibly even a reduced risk of Alzheimer's.
Supplementation with Omega 3 has also been shown to help fight depression and anxiety and there is some evidence that Omega 3 supplements can reduce the symptoms of ADHD.
But those are not the only benefits.
Omega 3 for joint health
Omega 3 can help lower the risk or severity of rheumatoid arthritis according to Arthritis Research UK, and may help with osteo-arthritis, especially when accompanied by glucosamine, curcumin and vitamins D and K.
Omega 3 for eye health
DHA is also an important structural component of the retina (comprising some 60% of its PUFAs). There is clinical evidence that Omega 3, and lutein, may help prevent macular degeneration.
Omega 3 for reduced symptoms of metabolic syndrome leading to diabetes
Metabolic Syndrome is the medical term for a combination of conditions that lead to diabetes. It includes higher than normal levels of belly fat, insulin resistance, high blood pressure and high triglycerides.
By reducing insulin resistance (and inflammation) Omega 3 supplements have been shown to be able to reduce the risk of heart disease for people with metabolic syndrome.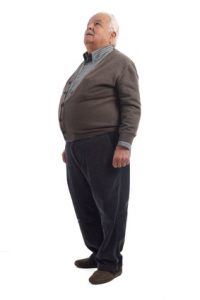 Omega 3 for improved immune function
A 2018 meta-analysis, published in the journal Medicine, concluded that supplementation with Omega 3 boosted immune function and reduced inflammation in the early treatment of gastro-intestinal cancer – improving post-operative indicators.
Other research from Michigan University indicates that Omega 3 can boost the function of immune B-cells.
There are studies that suggest that higher Omega 3 consumption from foods or supplements could be linked to lower breast and colorectal cancer – but more clinical trials are needed.
Omega 3 supplements – forms and formulas
Is Omega 3 from fish oil better than Omega 3 from plant sources like flax seed?
They are different.
Fish oil contains the two polyunsaturated fatty acids EPA and DHA. Flax seed does contain Omega 3, but the type is different – ALA (alpha-linolenic acid).
Most of the research on Omega 3 has been done on fish oil Omega 3 ie. DHA and EPA, so the evidence for the health benefits of ALA are not so well documented.
ALA can be converted by enzymes in the body into EPA and DHA, but this conversion is not efficient – perhaps as little as 10%. But for vegetarians and vegans, flax and some other seeds, plus some nuts like walnuts, and rapeseed oil are the only choices.
For Omega 3 from fish oil, choose triglyceride form
There is another element to be aware of if you are choosing an Omega 3 supplement. Omega 3 from fish oil is available either in triglyceride form or as ethyl esters.
The natural form in foods is triglycerides.
The ethyl ester form undergoes further processing, and is used because it is 30-40% cheaper to produce. But it is less bioavailable and can have side effects (burping and stomach upsets) due to its industrial processing with alcohol.
Prefer the triglyceride form.
Summary
Omega 3 – as part of a comprehensive supplement programme – has multiple potential benefits.
In contrast, severe Omega 3 depletion can be overtly characterised by dry skin, fatigue and even insomnia and depression.
There is not yet an RDA for Omega 3, but based on numerous clinical studies and what appears to be an impending UK RDA, the optimum daily level is calculated at 600mg, of which 330mg should be EPA and 220 DHA. Prefer the fish oil source as triglycerides.
The supplement NutriShield contains not just Omega 3, but marine polyphenols, plus optimum levels of vitamins and minerals and a wide range of plant micronutrients. NutriShield Essentials for under 50s comes in both fish oil and vegan versions; NutriShield Premium for over 50s is only available containing fish oil.
---
If you enjoyed this article, please share it with family and friends. You can follow us on Facebook or Twitter for daily headline health tweets.
---
And register now for a free regular e-newsletter on the latest in nutrition and health research.
---
Dr Paul Clayton designed NutriShield as a comprehensive health

supplement with OPTIMUM levels of Omega 3s, and essential nutrients including polyphenols and flavonoids from fruits, vegetables and other plants like turmeric. See more detail elsewhere on this site or click on the button.
---
Dr Paul Clayton's best-selling book Health Defence is available from bookstores or from Uni-Vite Healthcare here.
A free summary report and the opportunity to read the book online is available here.
---
See online here for delicious recipes from the Health Defence Cookbook  incorporating healthy foods featuring in a Mediterranean Diet. 

---
REFERENCES
A fish a day, keeps the cardiologist away! – A review of the effect of omega-3 fatty acids in the cardiovascular system. Soumia Peter; Indian J Endocrinol Metab. 2013 May-Jun; 17(3): 422–429.
Dietary fish oil decreases C-reactive protein, interleukin-6, and triacylglycerol to HDL-cholesterol ratio in postmenopausal women on HRT; Ciubotaru I, Lee YS, Wander RC; J Nutr Biochem. 2003 Sep;14(9):513-21.
Omega-3 Fatty Acids and Depression: Scientific Evidence and Biological Mechanisms; Giuseppe Grosso, et al; Oxid Med Cell Longevity. 2014: 313570.
Fish consumption, long-chain omega-3 fatty acids and risk of cognitive decline or Alzheimer disease: a complex association. Fotuhi M, Mohassel P, Yaffe K. Nat Clin Pract Neurol. 2009 Mar;5(3):140-52.
Age- and dose-dependent effects of an eicosapentaenoic acid-rich oil on cardiovascular risk factors in healthy male subjects. Cazzola R1, Russo-Volpe S, Miles EA, Rees D, Banerjee T, Roynette CE, Wells SJ, Goua M, Wahle KW, Calder PC, Cestaro B.; Atherosclerosis. 2007 Jul;193(1):159-67. Epub 2006 Aug 1.
Omega-3 fatty acid supplements improve the cardiovascular risk profile of subjects with metabolic syndrome, including markers of inflammation and auto-immunity. Ebrahimi M, Ghayour-Mobarhan M, Rezaiean S, Hoseini M, Parizade SM, Farhoudi F, Hosseininezhad SJ, Tavallaei S, Vejdani A, Azimi-Nezhad M, Shakeri MT, Rad MA, Mobarra N, Kazemi-Bajestani SM, Ferns GA.; Acta Cardiol. 2009 Jun;64(3):321-7.
Short-term supplementation of acute long-chain omega-3 polyunsaturated fatty acids may alter depression status and decrease symptomology among young adults with depression: A preliminary randomized and placebo controlled trial; Annie T.Ginty, Sarah M.Conklin; Psychiatry Research. https://www.bda.uk.com/foodfacts/omega3.pdf Volume 229, Issues 1–2, 30 September 2015
Circulating omega-3 Fatty acids and neovascular age-related macular degeneration. Merle BM, et al. Invest Ophthalmol Vis Sci. 2014 Mar 28;55(3):2010-9. doi: 10.1167/iovs.14-13916.
Inflammation and cancer. Coussens LM, Werb Z. Nature. 2002 Dec 19-26;420(6917):860-7.
Inflammatory links between obesity and metabolic disease. Lumeng CN, Saltiel AR. J Clin Invest. 2011 Jun;121(6):2111-7. doi: 10.1172/JCI57132. Epub 2011 Jun 1.
Omega-3 supplementation lowers inflammation and anxiety in medical students: a randomized controlled trial. Kiecolt-Glaser JK, Belury MA, Andridge R, Malarkey WB, Glaser R; Brain Behav Immun. 2011 Nov;25(8):1725-34. doi: 10.1016/j.bbi.2011.07.229. Epub 2011 Jul 19.
Relationship between fatty acids and the endocrine and neuroendocrine system. Bhathena SJ. Nutr Neurosci. 2006 Feb-Apr;9(1-2):1-10.