A gene is a strand of DNA – the area between the arrows. A gene determines a characteristic (like eye colour) – or controls a biological action.
Your genome – the genes that make you unique – are fixed at conception. But not all genes are switched on – the biological term is 'expressed'. In fact, up to 50% can be silent at any one time.
There are genes that protect you – like tumour suppressor genes. You'll want those switched ON.
But others like oncogenes that can trigger cells to divide in a rapid, uncontrolled manner and which increase your risk of cancer – you'll obviously want those switched OFF or silenced.
This gene switching or gene expression is called 'epigenetic' moderation or epigenetic change.
Epigenetic change can come about through changes in diet, exercise, sleep, stress levels and environment.
Epigenetic change is central to turning back biological ageing and to staying well – and many of the discoveries of how to switch genes on or off have been made in the last few years.
Colin Rose is a Senior Associate Member of the Royal Society of Medicine, and Fellow of the Royal Society of Arts. He is the Founder and Director of Research and Innovation of Uni-Vite Healthcare and author of a recent book: Delay Ageing: Healthy to 100, where he reveals how to slow ageing and, therefore, help prevent later-life illness.
On why he wrote this series of articles on how to live A Longer, Healthier Life, Colin says:
"The following chart – created by the American Association for the Advancement of Science – is sobering.

"Why the steep increase in all these health threats after the age of say 55? Previously we might have muttered – "Just getting older, what can you expect?"

"But a mountain of recent research has uncovered the processes that are driving all these age-related diseases and how to counteract them for a longer, healthier life.

"That's what I explore in this series."
Epigenetic change
Epigenetic reprogramming is the science that billionaires like Jeff Bezos and Mark Zuckerberg and Silicon Valley companies like Google are investing in, and we'll publish an article on that soon. But they are seeking patentable and profitable drugs. We are seeking ways to do it naturally.
Genes are expressed when what are called methyl donors from the diet are added (donated) to the surface of DNA. The process is called methylation. Methylation switches off or silences the gene – either cancelling or reducing its effect.
When a methyl group is removed, it switches on – or 'expresses' – the gene. You can liken epigenetic change to a dimmer switch on a light, dialling the gene's activities up or down.
As we get older, the methyl donors that are bound to DNA become looser and less accurate, and genes start to get expressed when they shouldn't be. In addition, the ability of the body to perform methylation seems to decline with age.
Consequently, some age researchers – like Professor Steve Hovarth of UCLA – have created 'biological clocks' that measure biological as opposed to chronological ageing, based on the individual's pattern of DNA methylation.
As errors in gene expression accumulate, we become more vulnerable to auto-immune disease, cardiovascular disease, loss of muscle mass, Alzheimer's disease and cancer (Ref.)
Specifically, methylation imbalances cause tumour suppressor genes to become turned off, allowing tumours to continue to grow (Ref.). Simultaneously, cancer-promoting oncogenes may also be turned on, allowing cancer to metastasize or expand.
Reversing errors in gene expression can improve brain function, immune strength, cut disease risk, improve skin condition – and slow ageing (Ref.)
Epigenetic change, however, is not a one off. You need to be acting consistently to make the changes long-term. So, switch to a healthier diet overall and take recommended supplements on a regular basis.
Methyl donors
The following are all good methyl donors (Ref.) Other methyl donors are zinc, magnesium and the Omega 3 fatty acid DHA.
> Folic acid
> Betaine (a nutrient found in beetroot)
> Choline, found in eggs, fish, seafood, nuts and cruciferous vegetables like cabbage)
> Vitamin B12
Betaine and folic acid also have another function – they lower levels of a dangerous protein in the blood called homocysteine – and high homocysteine is strongly linked with heart disease, neurological disease like Alzheimer's and even depression (Ref.)
Doctors, in a thorough check-up, will now measure levels of homocysteine in the blood – because a high homocysteine level is a sign that methylation is impaired.
Methyl donors need to be accompanied by methyl adaptogens
Methyl donors alone are not enough. They need to be accompanied by what are called methyl adaptogens. These are compounds that regularise methylation and thus the expression of genes. They prompt the addition of methyl donors when needed and equally remove others to shut off pro-ageing or pro-disease genes.
Methyl adaptogens have, therefore, been compared to a thermostat – turning good genes on and 'bad' genes off to ensure a balanced state.
Carotenoids like lycopene and beta carotene from red and orange vegetables act as methyl adaptogens and so have a positive impact on gene expression, especially when combined with vitamin D3. These nutrients help express genes – like the SIRTUIN 6 gene or the BRCA genes – that protect DNA.
Some of the most important methylation adaptogen foods include (Ref.):
> Cruciferous vegetables – broccoli, kale, cabbage, watercress, Brussels sprouts
> Berry fruits
> Curcumin (in the spice turmeric)
> Herbs like rosemary, sage, parsley and basil

> Fermented soy
> Brown seaweed
> Shiitake mushrooms
> Green tea
And then there are many important methylation adaptogen nutrients – the building blocks of food. The main ones include:
apigenin – chamomile, thyme, parsley, spinach, kale
betaine – beetroot, beets
genistein and daidzein – found in soy isoflavones and thus soy
EGCG – green tea, pistachios
lycopene – tomatoes especially cooked tomatoes, pink grapefruit

naringenin – citrus fruits, oregano
quercetin – red/blue berry fruits, leafy green veg, onion, seaweed, most herbs
rosmarinic acid – rosemary, sage, basil and thyme
sulforaphane – high in broccoli, sprouts, kale, mustard seed
luteolin – herbs like thyme and parsley, green pepper, broccoli, green olives
curcumin – turmeric
resveratrol – blueberry, bilberry, red/black grape, grapeseed
Just reading the above list confirms why a mainly plant-based diet is so important. It modifies gene expression in a positive direction.
Some of the methylation adaptogens are so powerful – like curcumin, apigenin and betaine – that pharmaceutical companies are working on modifying them to become drugs (Ref. Ref. Ref.). But why not just boost your intake of these natural nutrients via supplements and the foods they come from?
The role of butyrate from eating fibre
Often overlooked for its impact on health span and slowing ageing is a fatty acid called butyrate. Butyrate is produced in the gut when probiotic 'good' bacteria react with soluble dietary fibres in foods like onions, garlic, asparagus, chickpeas and in fruits like apples, pears and bananas. These are called prebiotics because the probiotic bacteria feed on them.
Butyrate helps stabilise blood sugar, reduces inflammation and colon cancer risk and ensures the lining of the gut does not allow toxins to leak into the bloodstream. It also beneficially affects gene expression (Ref.)
So ensuring you reach at least 25 grams a day (women) and 35 grams a day (men) of fibre is part of a comprehensive anti-ageing strategy (Ref.)
Genes are important, but rarely fate
It's true that your DNA creates the 'code' for who you are, but its influence is at its maximum at the point of conception.
Obviously certain characteristics are fixed from birth, like eye, skin and hair colour – and ear lobe shape.  Even whether you can smell asparagus in your urine after eating it!
Subsequently, however, it is which genes are switched on or off that has an increasing impact on your health.
That's the difference between your genome (your complete set of genes) and your epigenome (the way the activity of your genome has been altered or modified by your diet, environment, and activity level).
There are some rare exceptions when your genes lead inevitably to a disease outcome – like cystic fibrosis.
Additionally, genetic make-up does make some people more susceptible to developing heart disease or cancer. But geneticists are clear – susceptibility isn't certainty. The way genes are expressed is central to health – and you have a very significant amount of control over that. As the next example shows.
The BRCA genes BRCA1 and BRCA2
Some of the few genes that have made newspaper headlines are the BRCA genes – which stands for BReast CAncer genes. BRCA1 is a tumour suppressor gene that also repairs DNA and regulates oestrogen production. So you want it turned on.
When this gene is hyper-methylated, turned off and not working, the risk of breast, ovarian, prostate and pancreatic cancers is significantly raised.
You'll perhaps remember that Angelina Jolie had a mutation in her BRCA1 and BRCA2 genes. BRCA genes are, as we have seen, tumour-suppressant genes, but in her case the mutation meant they were switched off, making her very vulnerable to breast cancer.
Studies show that the nutrients resveratrol (or its close cousin pterostilbene), EGCG in green tea, genistein (a soy isoflavone), quercetin and sulforaphane (kale) can help remove the methylation and turn the BRCA gene on.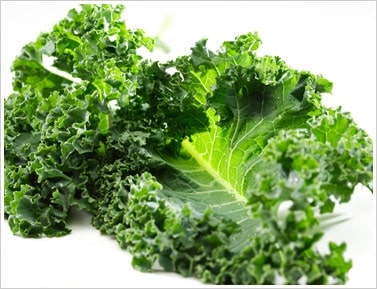 Turn on the Longevity Genes
It's probably enough to know that boosting methyl donor and methyl adaptogen foods and nutrients is a key to health span. However, there are certain nutrients that help express five specific longevity genes:
1/ SIRTUIN GENES
Genes produce proteins and proteins are the workhorses of the body. The seven-strong SIRT family of genes produces SIRT proteins. They are dependent on and help regulate the production of the energy molecule NAD+ (Ref.)
The SIRT1 gene is vital for healthy mitochondrial function, as well as influencing your circadian rhythm and helping regulate inflammation (Ref.)
The SIRT6 gene seems directly related to longevity – and many centenarians appear to have this gene expressed (turned on) (Ref.)
SIRT activators
Anthocyanidins are the plant pigments responsible for the purple and blue colours in many fruits and vegetables (Ref.)
The most potent SIRT6 activator by some way, according to Scientific Reports 2018 (Ref.), is cyanidin, a type of anthocyanidin found in many berries including grapes, grape seeds, bilberry, blackberry, blueberry, cranberry, elderberry, loganberry and raspberry.
It's also an antioxidant reducing excess free radical damage.
The expression of sirtuins generally is a key factor in a long lifespan. Many researchers believe that the age-delaying effect of SIRT genes is due to their anti-cancer impact and role in DNA repair.
Activating the SIRT genes also helps reduce neuro-inflammation which is strongly linked to the development of Alzheimer's (Ref. Ref.) Since there is no current effective therapy against Alzheimer's, this makes the activation of SIRT genes a potentially very important step in developing a healthy brain ageing regime.
Other SIRT activators and regulators (Ref.) are: NAD+ precursors (like nicotinamide), resveratrol/pterostilbene, fisetin, quercetin, curcumin and zinc. Quercetin also increases the absorption and bioavailability of resveratrol (and green tea catechins), as does piperine from black pepper.
Calorie restriction also activates the SIRT genes, as long as it is accompanied by autophagy – the clearing away of senescent zombie cells.
Calorie restriction can mean occasional fasting days, but a good and sustainable habit is to restrict all calories from a 12 hour 'window' from dinner to breakfast. For example, last food at 7pm in the evening until 7am or 8am next morning. The longer this window the better.
The mini-fast helps reduce and stabilise blood sugar levels and improves insulin response. One consistent factor in successful ageing is improved insulin response – and keeping dietary sugar intake low is another way to achieve that.
2/ FOXO GENES
Often referred to as 'the longevity gene', the splendidly named FOXO gene increases the production of proteins that repair DNA and help clear out senescent cells (Ref. Ref.)
FOXO also indirectly regulates blood sugars by smoothing out insulin response, enhances immune function, and improves the production of energy by mitochondria. Finally, FOXO increases your own antioxidant defences against excess free radical damage.
Omega 3, vitamin E, cyanidin, the green tea nutrient ECGC, apigenin (Ref.) and betaine all help express – turn on – the FOXO gene (Ref.) FOXO genes work in concert with SIRT genes.
Restricting calories and reducing carbohydrate levels in order to reduce insulin levels also activate FOXO genes.
3/ AMPK GENES
The AMPK gene is referred to as the 'master switch' that regulates metabolism, and mitochondrial activity (Ref.)
It also promotes glucose uptake into muscles, improves your sensitivity to insulin (which maintains a healthy stable level of blood sugar), helps the process of autophagy and burns fat.
Curcumin, resveratrol, Omega 3, Co Q10, and EGCG all help express the AMPK gene (Ref. Ref.)
4/ Nrf2 GENES
A 2010 article in the National Library of Medicine is titled: "Nrf2, a guardian of health-span and gatekeeper of species longevity" (Ref.)
The Nrf2 pathway is the master system the body turns on when it wants to make its own anti-inflammatory and antioxidant compounds to protect its cells.
That's really important because these "in-house antioxidants" that the body makes itself are far more powerful at quenching or reducing damaging excess free radicals than antioxidants from supplements.
Which helps explain why taking antioxidant supplements, on their own, appears to have a very limited effect on health-span.
The Nrf2 gene is down-regulated – wholly or partly turned off – in diseases that include neuro-degeneration, heart disease and some cancers.
Curcumin, EGCG, apigenin, sulforaphane and the carotenoids lycopene, lutein and zeaxanthin are natural compounds that help activate the Nrf2 gene (Ref.)
5/ KLOTHO GENES
Klotho was the Greek goddess who span the thread of life.
When the Klotho gene is 'over-expressed' in test animals, life is extended (by as much as 20%) and health improved (Ref.)
Recent work at the Mayo Clinic Center on Aging has shown that when senescent cells are cleared from the system, activity of Klotho genes is increased.
That's important because Klotho gene activity is linked to improved protection from free radical damage in mitochondria, improved kidney health, improved tumour suppression, improved memory and cognitive performance, improved metabolism of key minerals like calcium and magnesium and improved insulin resistance. Quite a list!
Factors that increase Klotho expression are exercise, reduced stress, lower alcohol intake and reduced inflammation. A 2019 trial showed that a combination of vitamin D3 and resveratrol increased Klotho levels – at least in rats (Ref. Ref.)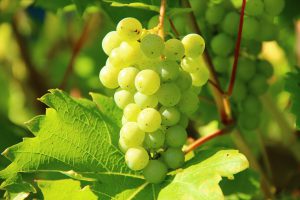 A note about longevity experiments
This may be a good time to explain why so many longevity experiments are conducted on mice, rats and even C. elegans nematode worms and fruit flies.  There are two reasons.
First, human genomes, diets and lifestyles are so different that to isolate the effect of a single change – like the intake of vitamin D3 and resveratrol – is very difficult. Whereas it's possible with test animals who can be given a fixed diet.
Second, a human longevity trial would have to be perhaps 20-30 years which would be absurdly expensive. While results on animals like C. elegans worms and fruit flies show up in time periods as short as days. In mice and rats it would be months to maybe 2 years.
We may think of ourselves as different, but all the ageing genes we have briefly examined above are present in mice, flies and nematode worms. Consequently, you will see many studies on healthy ageing using C. elegans worms.
You possibly may not be surprised that 90% of the rat and human genomes are the same!
Other non-food factors which influence epigenetic change
The five sets of genes – SIRT, FOXO, AMPK, Nrf2 and Klotho – work together in a longevity circuit.
The degree to which you can modify them through diet and lifestyle helps determines both your health span and lifespan.
It would be wrong, however, to imply that nutrition is the only way to nudge epigenetic change towards a healthier, younger you.
In the book Delay Ageing, I showed proof of how exercise – both cardio and strength – plus adequate (7-8 hours) sleep and de-stressing play their part.
And a fascinating study in 2022 shows how a mother's caregiving touch creates epigenetic change that can last a lifetime. So, add loving relationships with family, friends and pets as a longevity factor.
All the above are foods, nutrients and actions you can take to improve your methylation status and slow your biological clock.
Summary – How to switch on positive genes for successful ageing
Helping to make sure that genes linked to health, longevity and slow ageing are switched on, and genes linked to poor outcomes are switched off, is a big factor in successful, healthy ageing.
This means boosting our intake of foods and nutrients called methyl donors and methylation adaptogens, as well as fibre.
Nutrients include the vitamins folic acid, B12 and D3, plus betaine, Omega 3, EGCG from green tea extract, choline, curcumin, lycopene, lutein, genistein from soy and the polyphenols apigenin (in chamomile, celery, rosemary and coriander), quercetin and resveratrol in dark blue berry fruits.
You could call it THE EPIGENETIC DIET!
Add exercise, stress reduction and adequate sleep, and you can improve your methylation status and slow your biological clock.
These natural ingredients are in the supplement NutriShield: NutriShield | Daily Nutritional Health Supplement from Uni-Vite Healthcare
Check out the Delay Ageing Healthy Eating and Lifestyle Plan here.
---